Night Sky Cottages
From $180.00 NZD (per night)
Kea Cottage is a luxury one bedroom cottage with a cosy lounge and dining area with a full sized kitchen. There's free wifi & a large screen TV. The lounge and bedroom open out onto the front deck with garden & mountain views.
Kea Cottage has double glazed windows, a log burner, heat pump & electric blanket to keep you toasty warm during the cooler months or air conditioning for those long hot summer nights. Kea has a king sized bed and a large walk-in wardrobe with plenty of storage space, a luggage rack, armchair and side table.
The bathroom includes a shower, toilet, vanity, fan heater & a heated towel rail. The washing machine is also located in the bathroom, the drier is in the mudroom at the end of the carport. 
Amenities

Air Conditioning, Fireplace, Off Street Parking, Outdoor Area, WIFI
View full details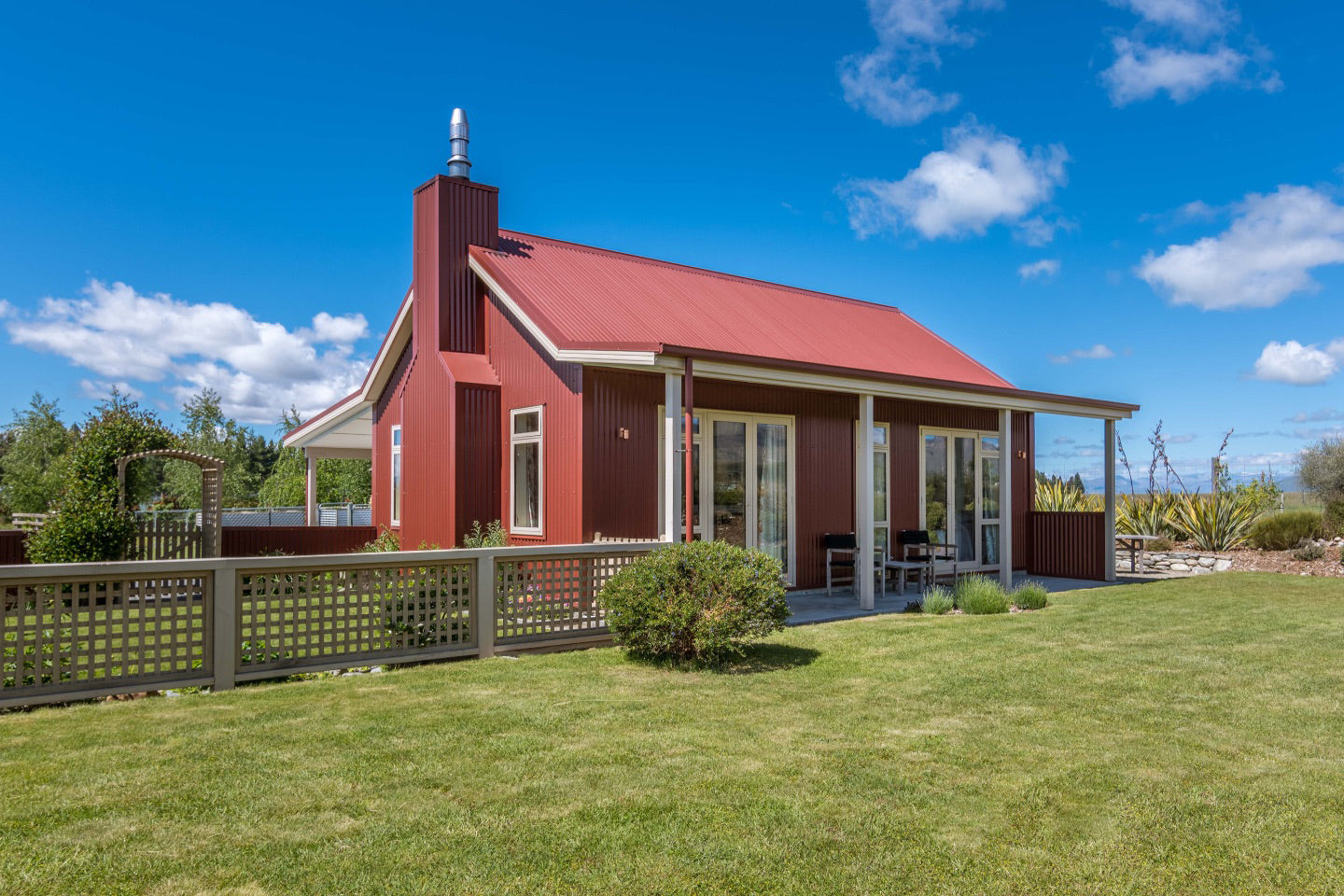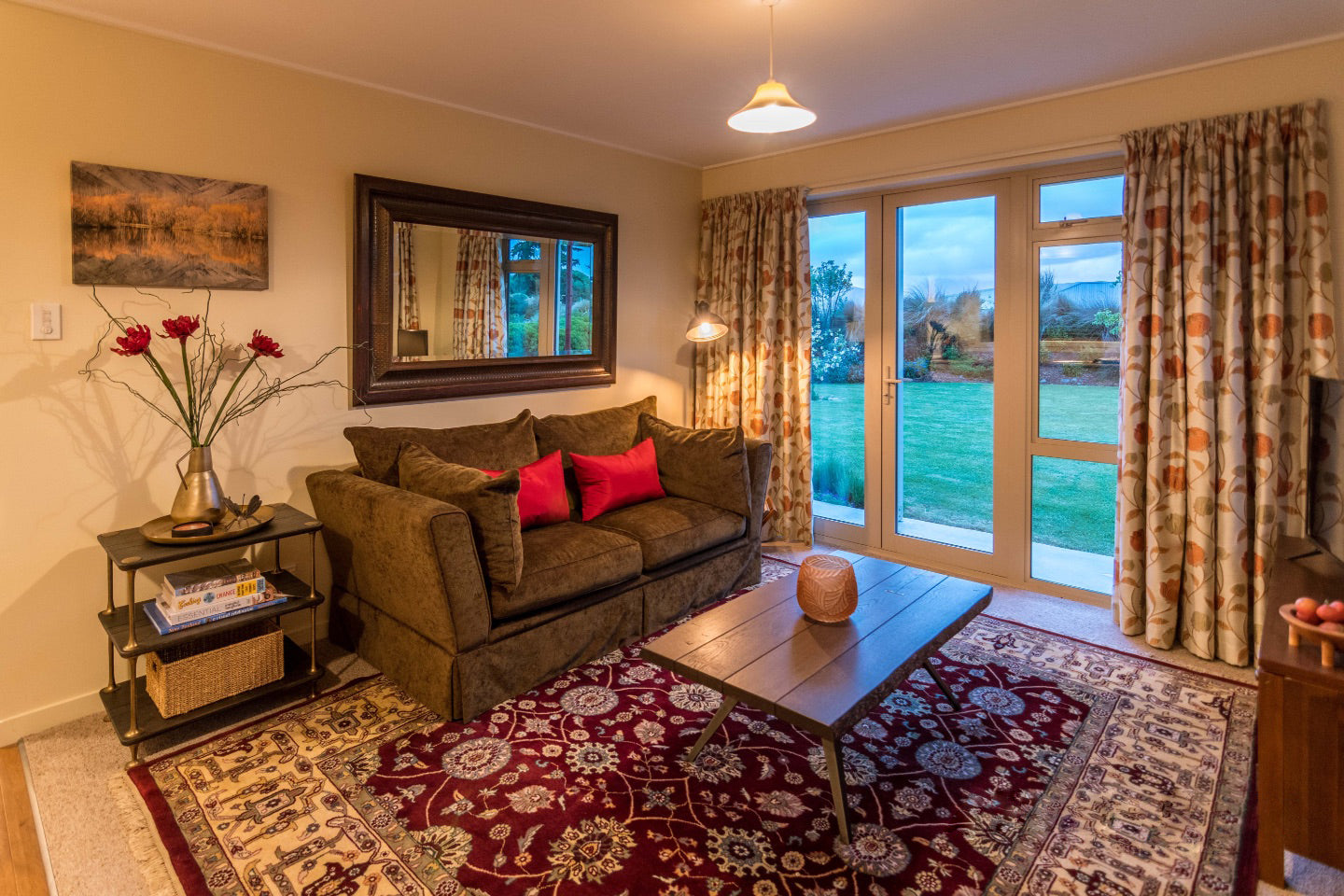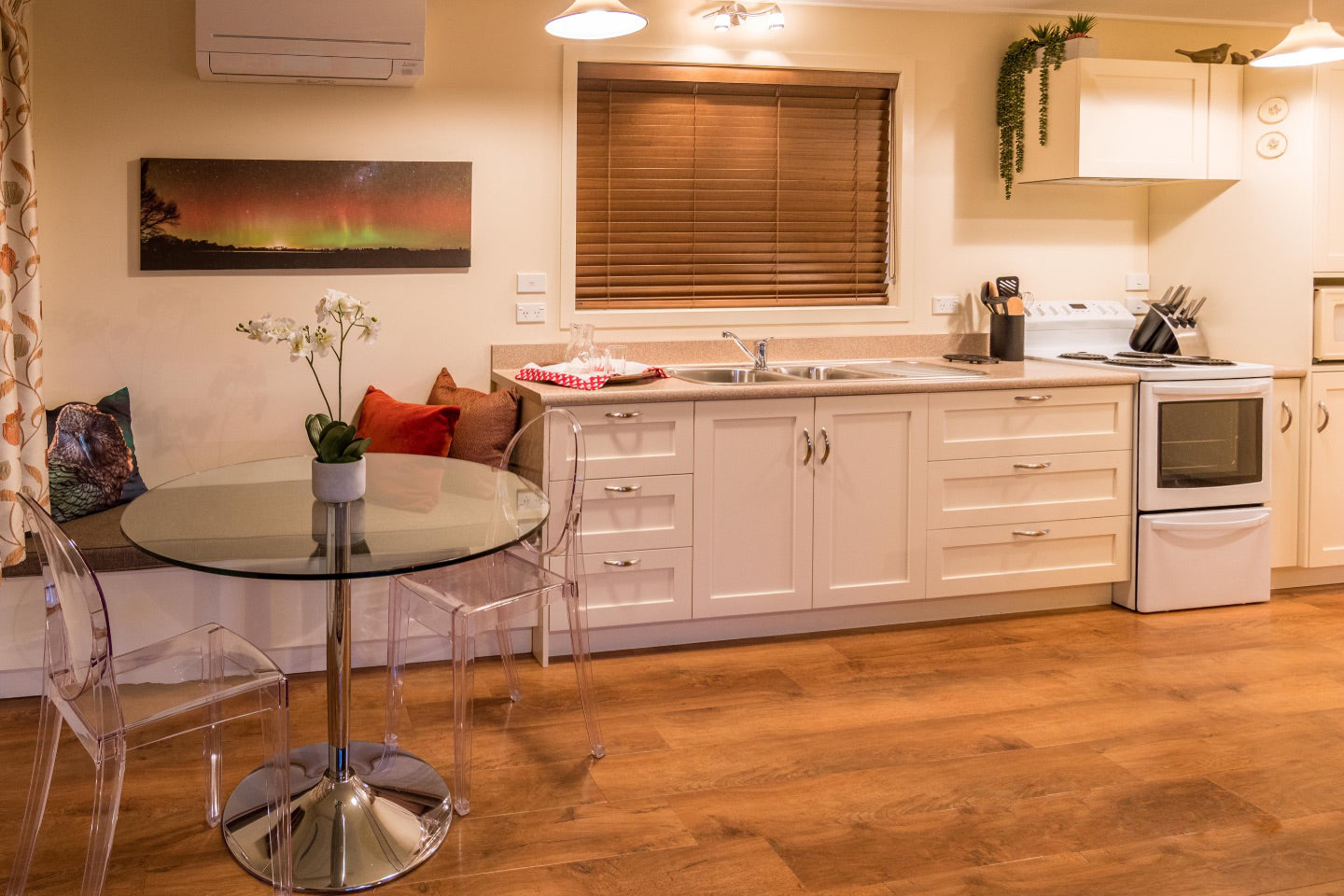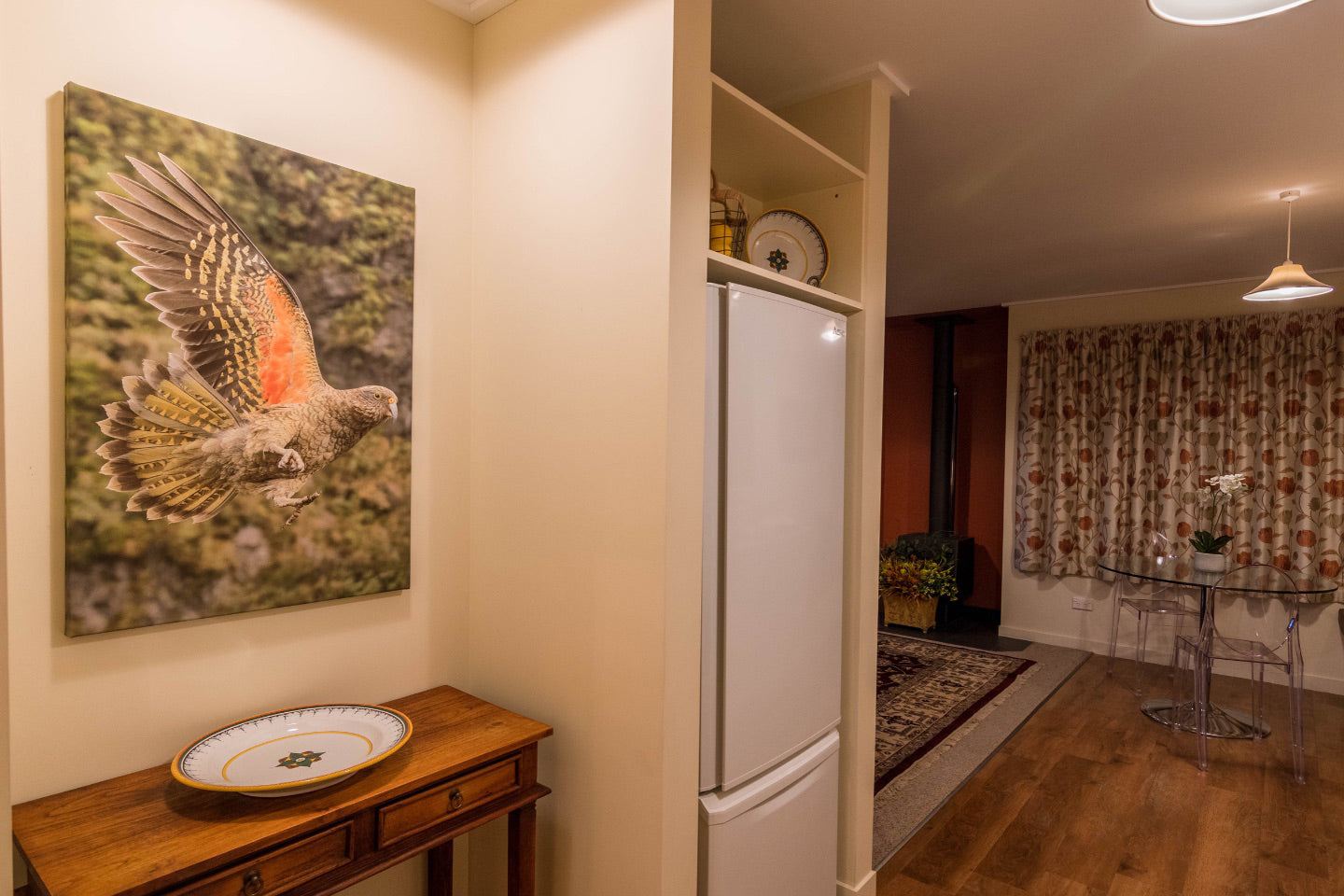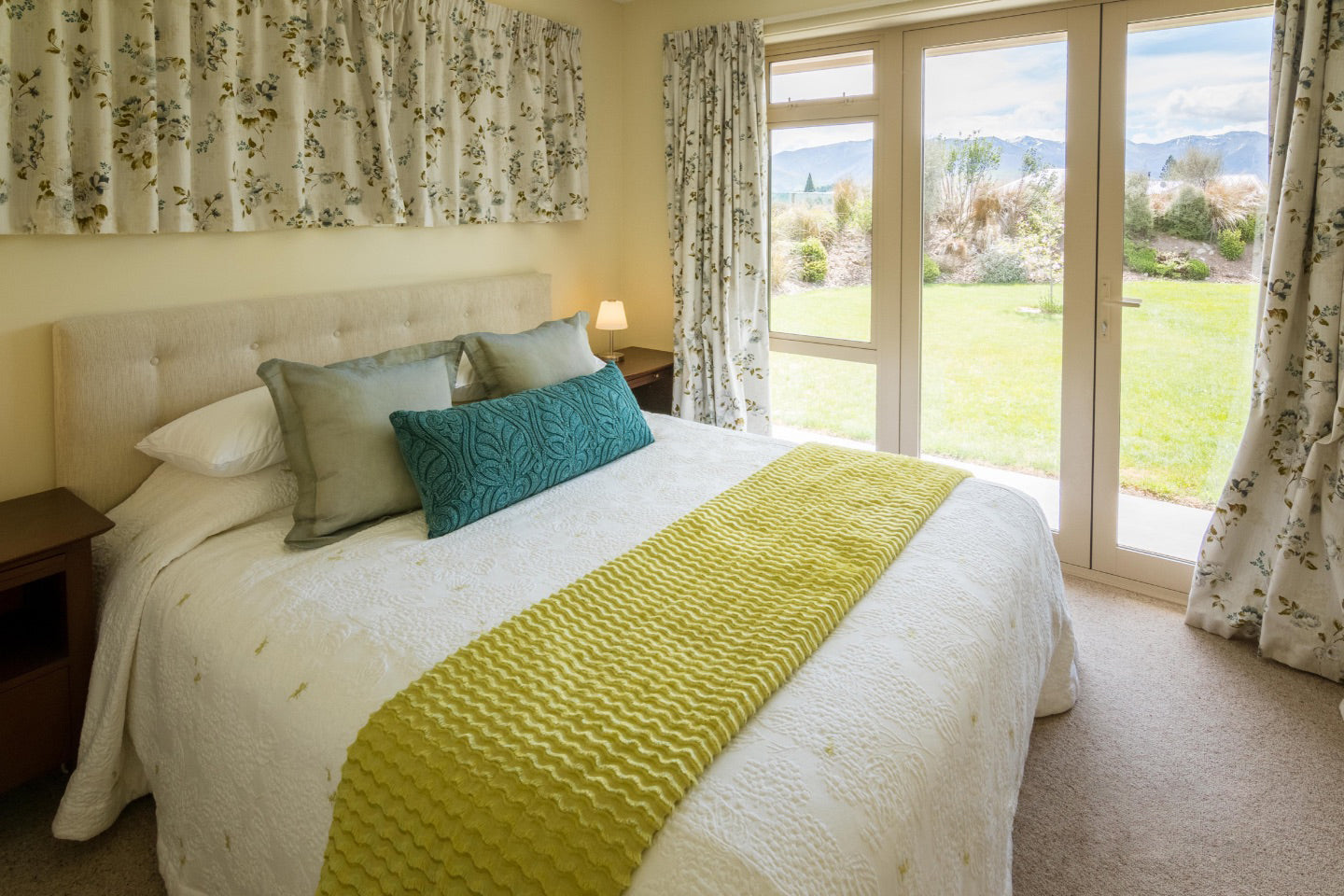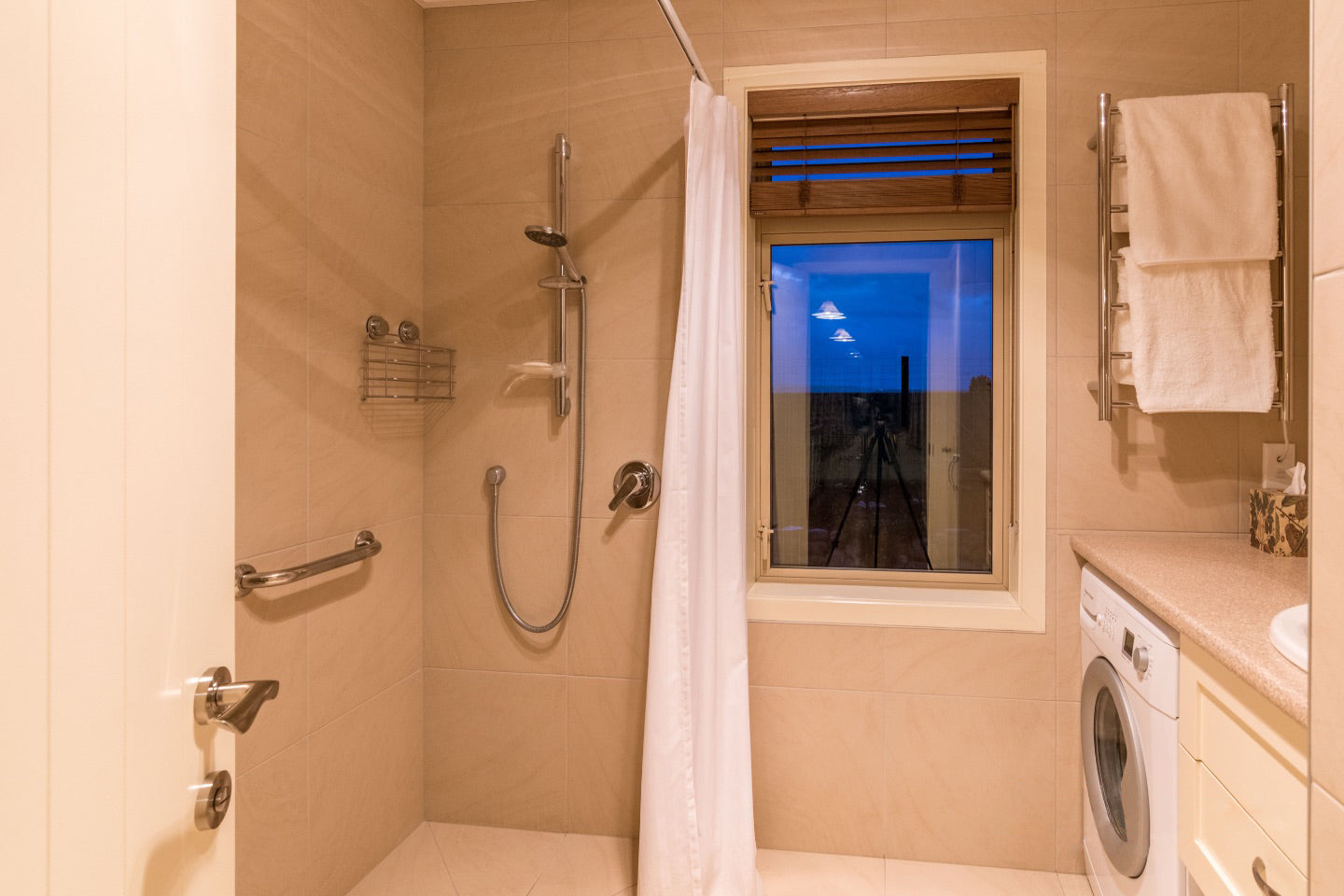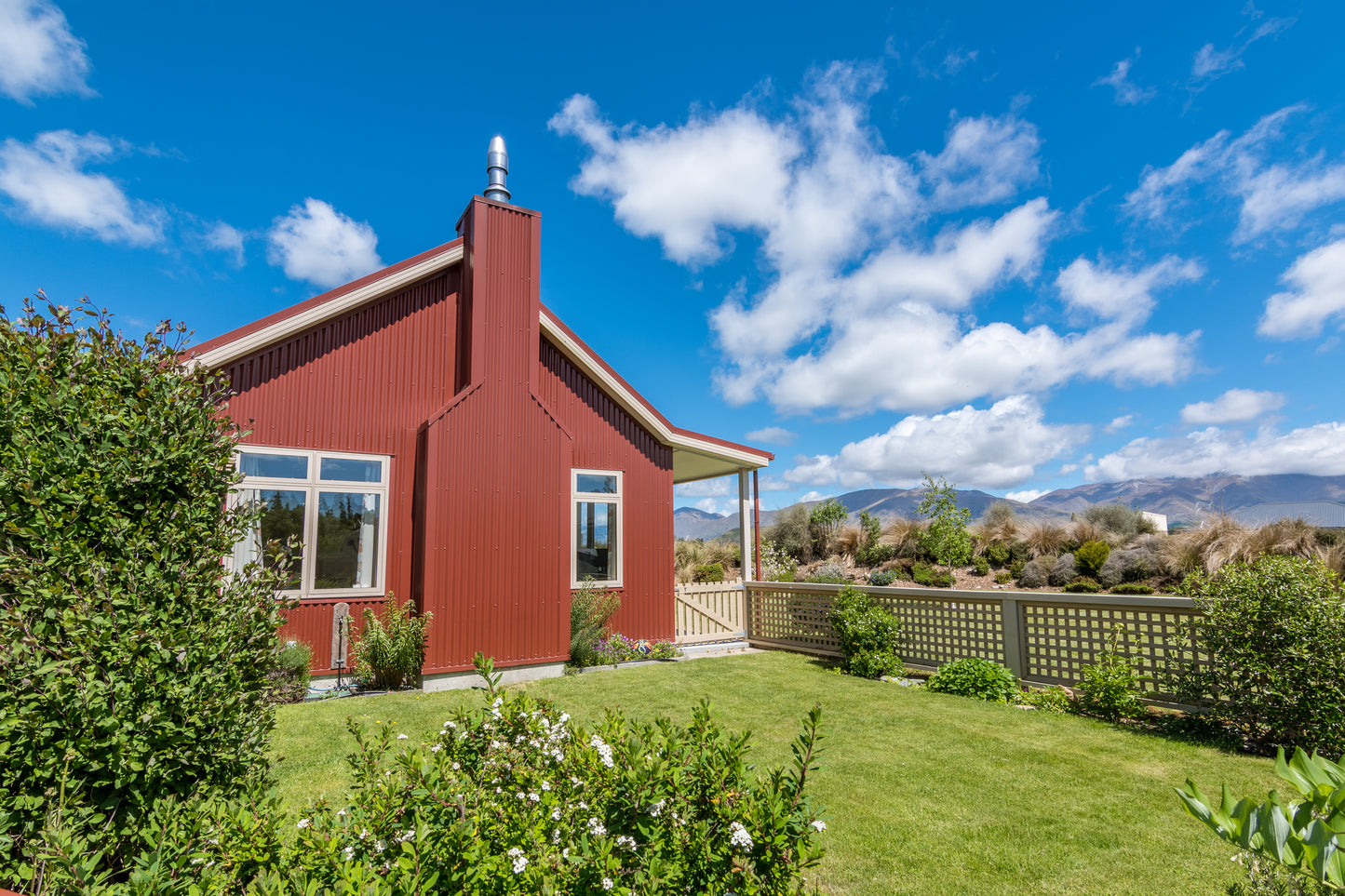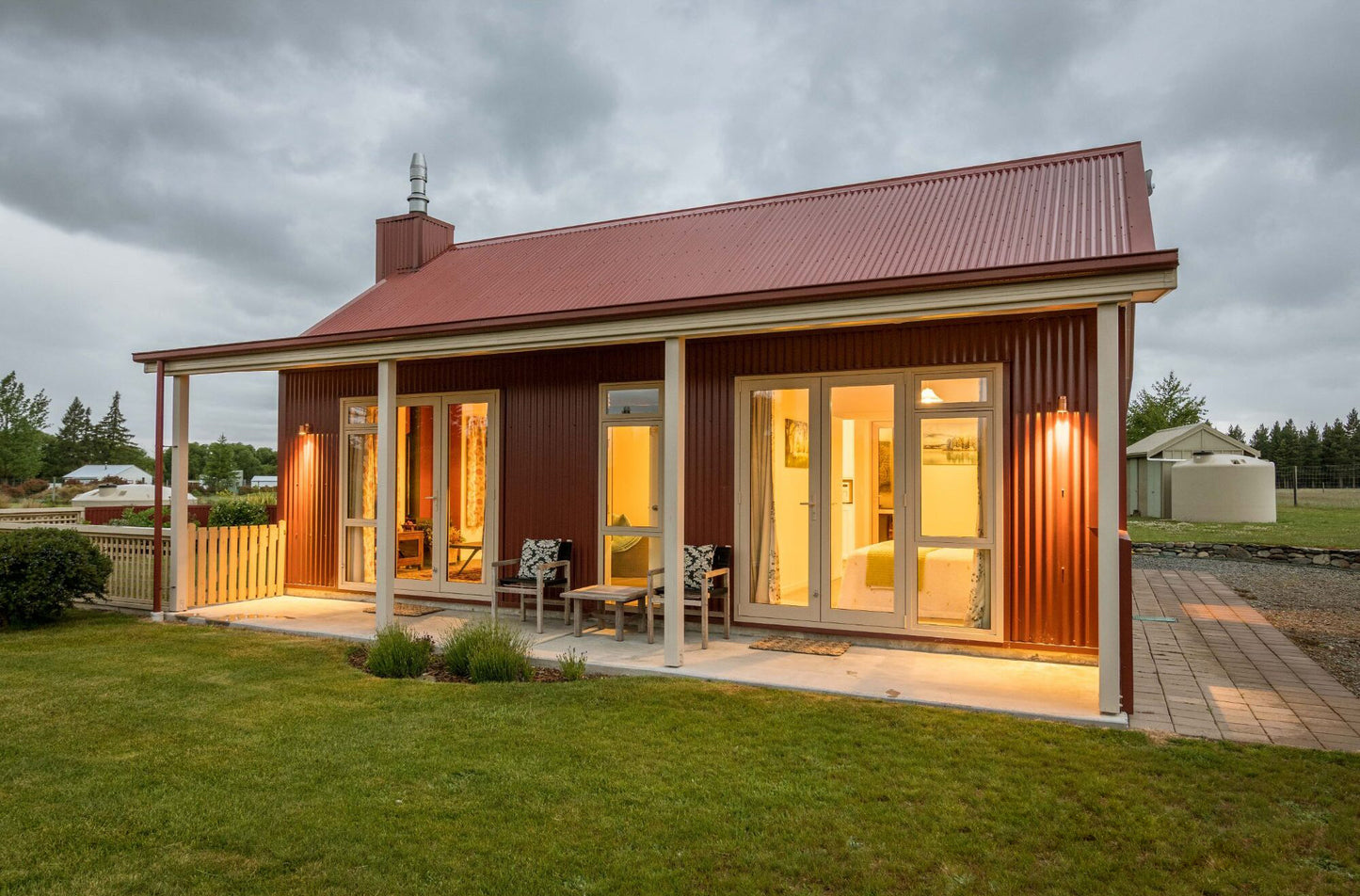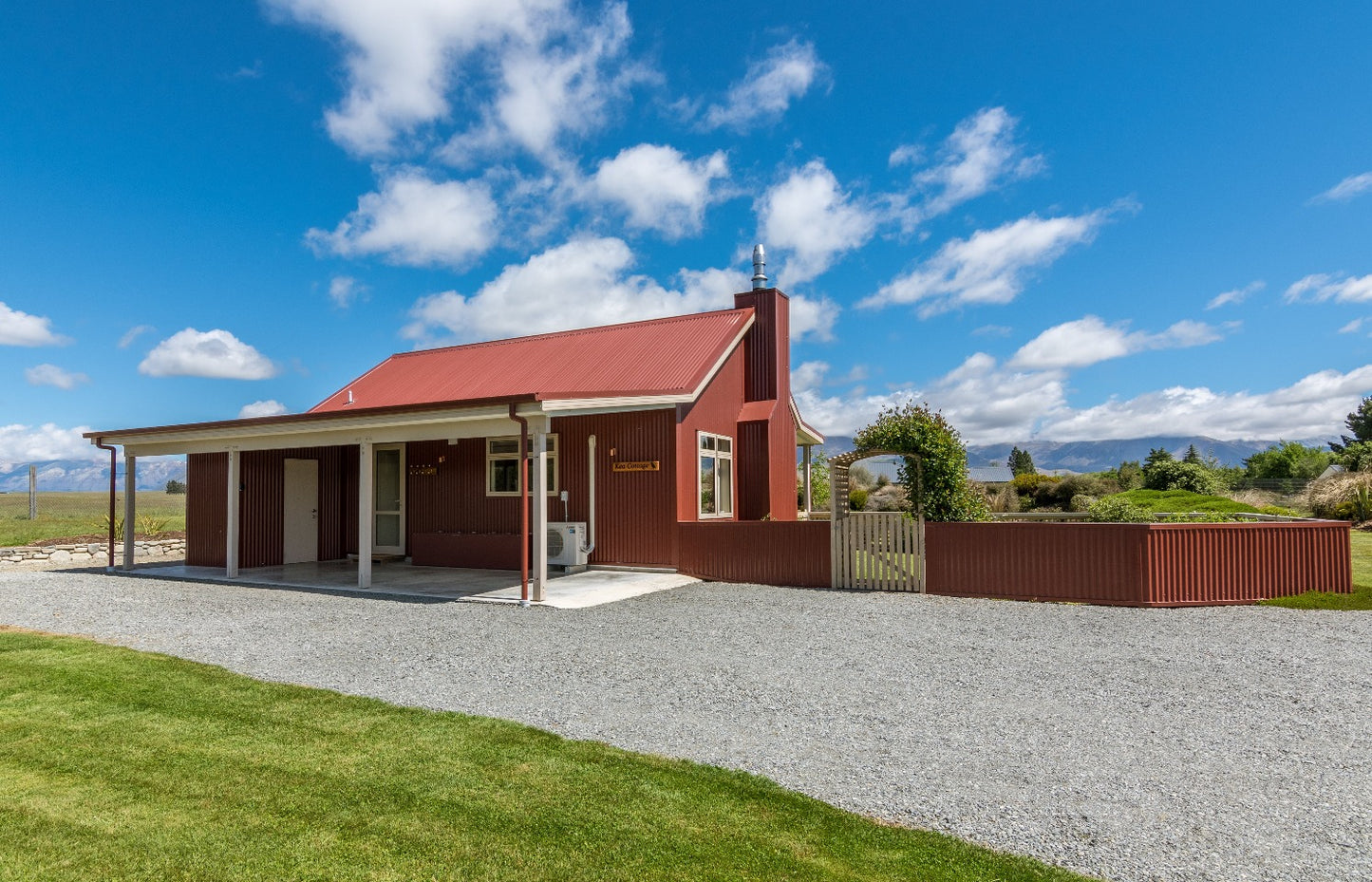 Stay in luxury and make the most of your Mackenzie experience.
Kea Cottage is smaller than Kahu but just as luxurious & very private. The cottage has magnificent views across farmland to Ben Ohau (the mountain that gives the range its name) and further on to the Ohau Range.
An outdoor table, chairs are located on the south side of the cottage in a private courtyard. Kea Cottage also has its own picket fenced cottage garden.

Kea Cottage is named after New Zealand's cheeky mountain parrot which, if you visit nearby Aoraki/Mt Cook National Park, you might just see. Kea are endemic to New Zealand and the only truly alpine parrot in the world. They are also only found in the South Island. A glossy olive brown with a splash of bright orange-red under their wings, Kea are curious birds who like to check out visitors to their mountain domain. This often gets them into trouble, they have a very strong bill which can tear equipment and vehicles fittings apart in seconds.

Twizel is the heart of the Mackenzie High Country and the cottages are a perfect base for guests to explore the fabulous Mackenzie Basin and enjoy the great outdoors. With five large lakes, numerous rivers and several dozen kilometres of turquoise blue canals within a 50km radius, there's plenty of places to enjoy your favourite watersport or fish for that trophy trout or salmon.
Configuration:
Bedding, bed linen and towels are provided for your stay with us and after you leave we will do a full clean of the house. A compulsory one off $95 linen/cleaning fee applies.