Night Sky Cottages
From $240.00 NZD (per night)
Kahu Cottage has a spacious open plan lounge & dining room opening onto a private deck with garden & mountain views. The outdoor hot tub is just a few steps off the bedroom deck.
Kahu Cottage has double glazed windows, a log burner and a heat pump to keep you toasty warm during the cooler months and air conditioning for those long hot summer days. 
The cottage comes complete with well-equipped full size kitchen. There's an oven, microwave, fridge, freezer, toaster and jug. Tea, coffee, salt, pepper, herbs and cooking oil are supplied. There's free wifi & a large screen TV in the lounge.
Kahu Cottage has a super-king sized bed and a large walk-in-wardrobe with plenty of storage space, a luggage rack and an armchair with side table. The bathroom includes shower, toilet, vanity, fan heater & a heated towel rail.
Amenities

Air Conditioning, Fireplace, Off Street Parking, Outdoor Area, WIFI
View full details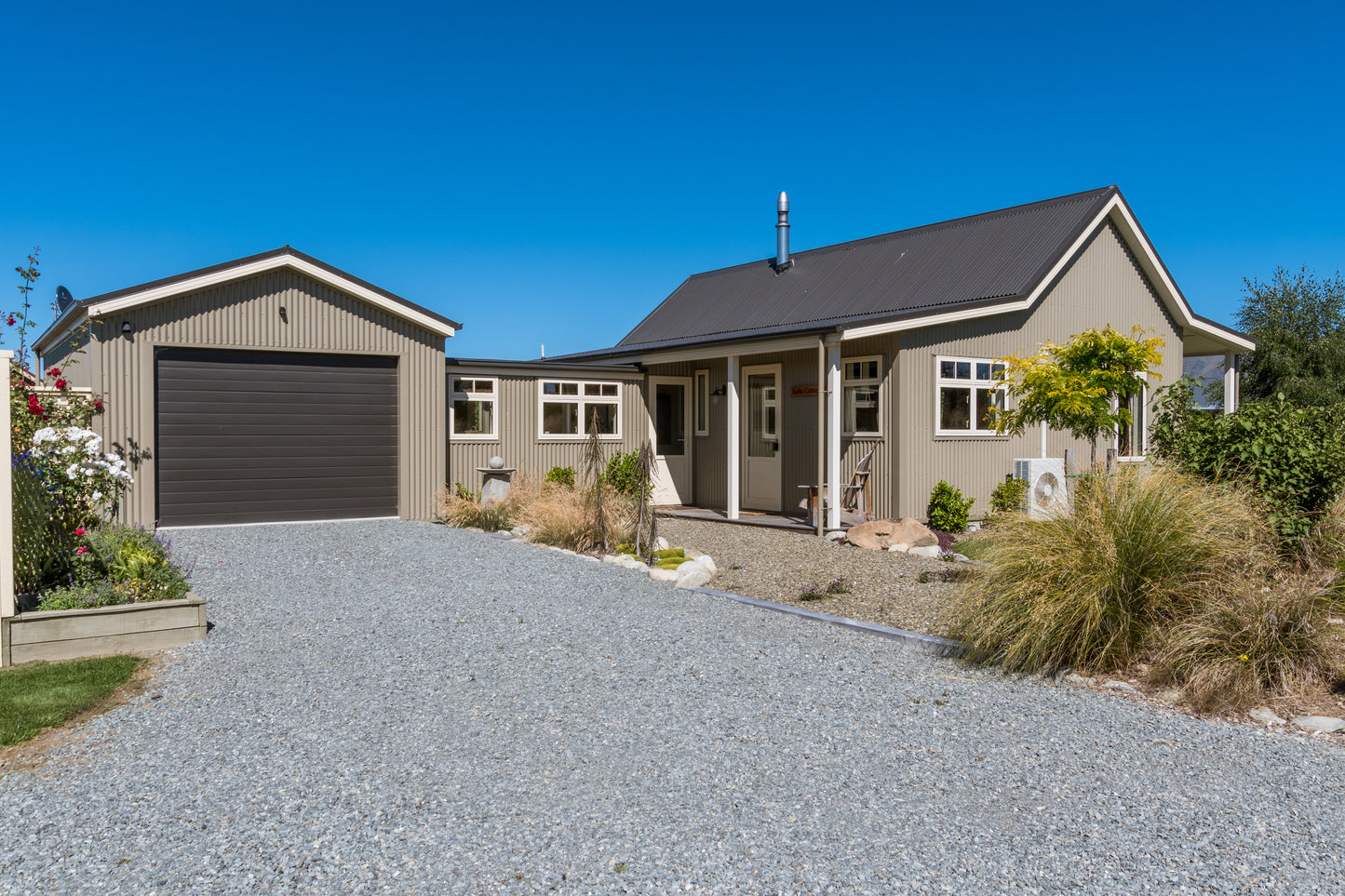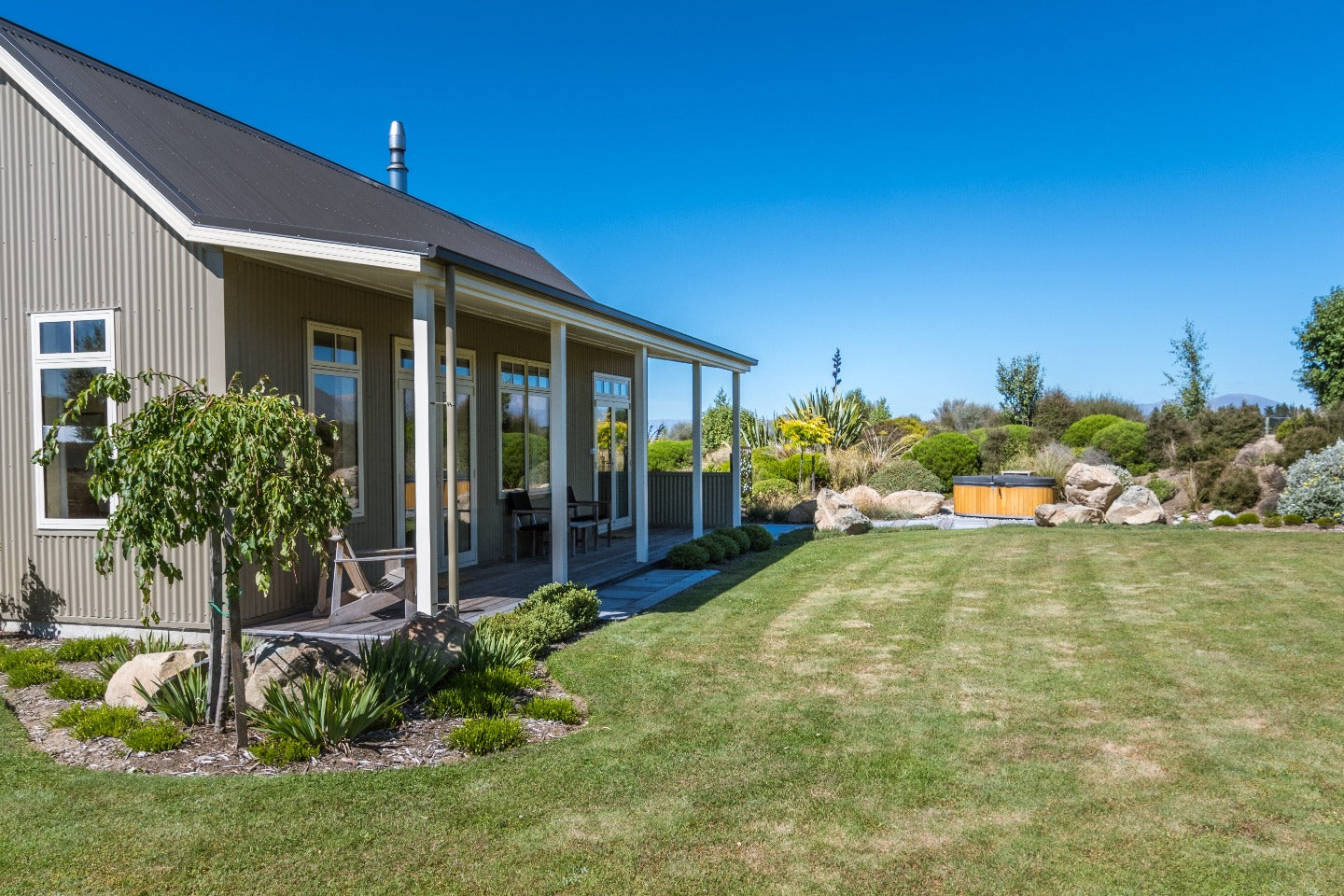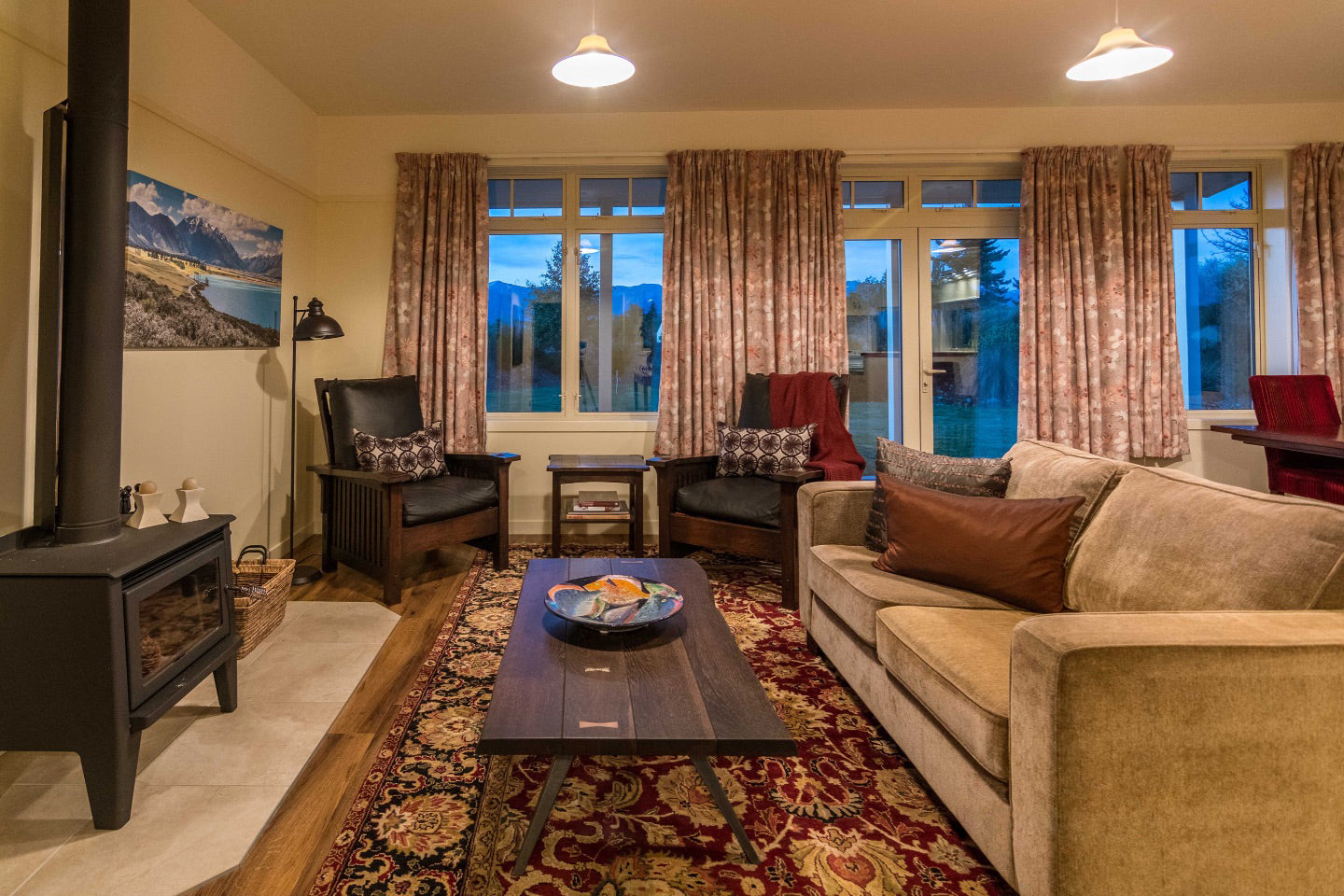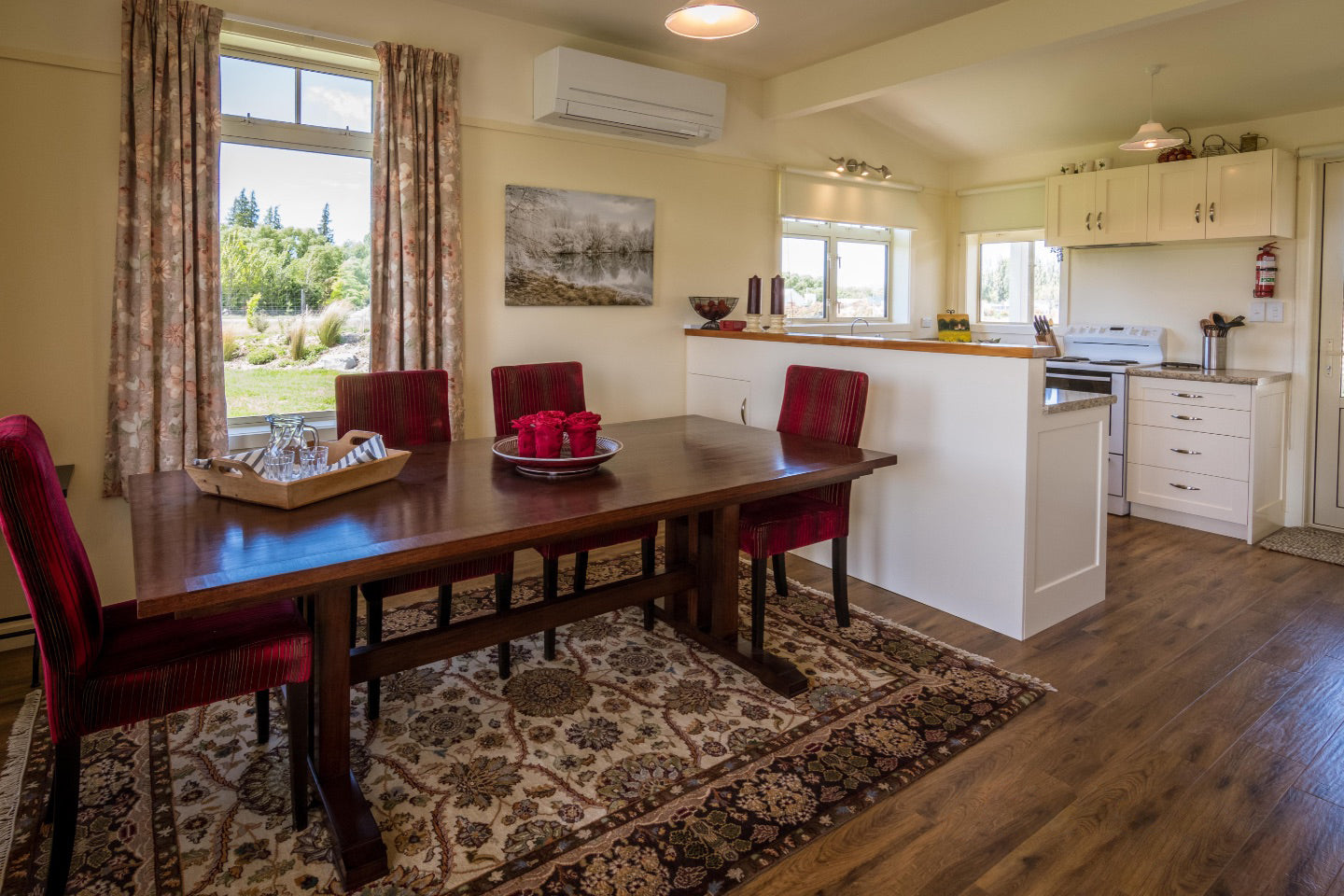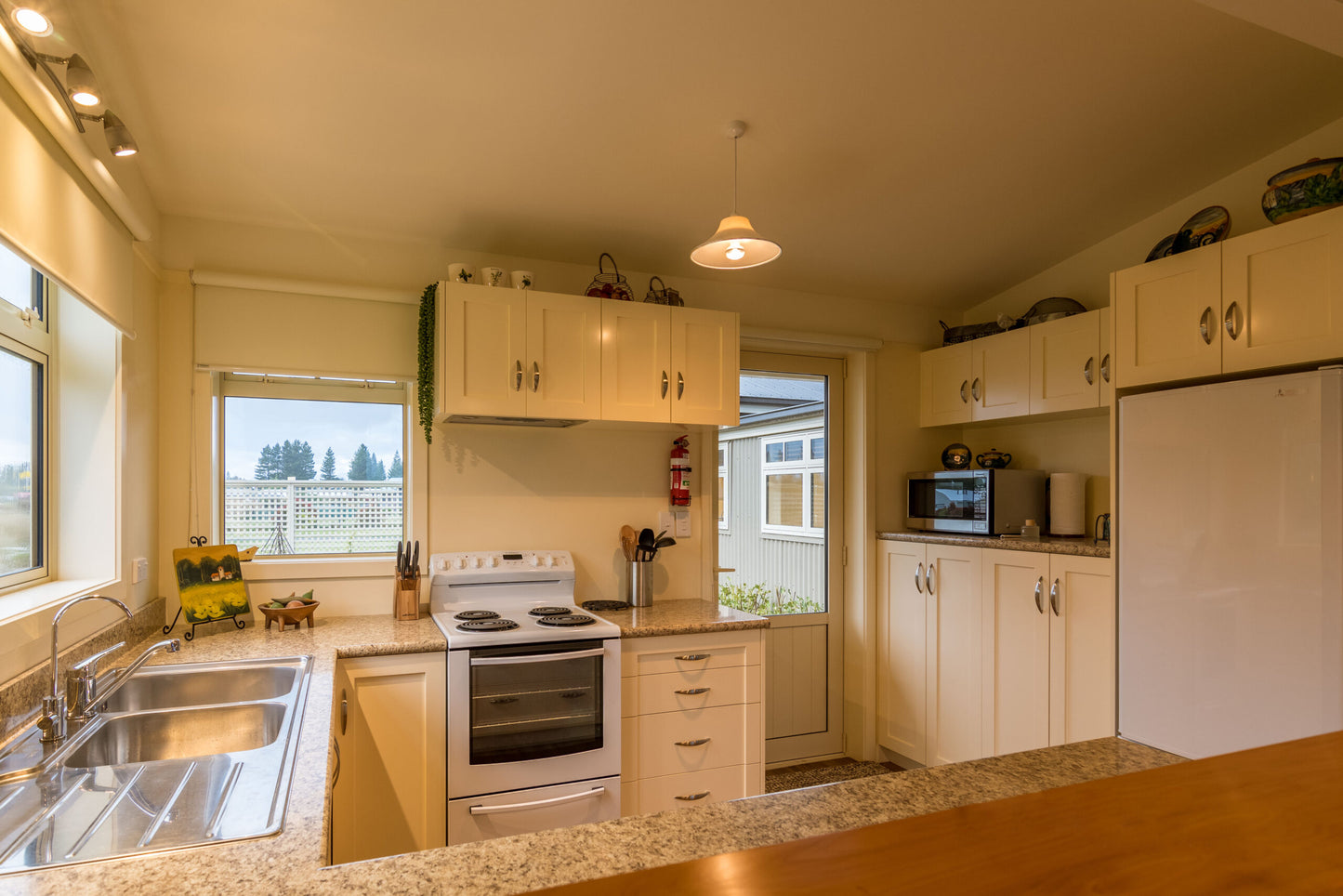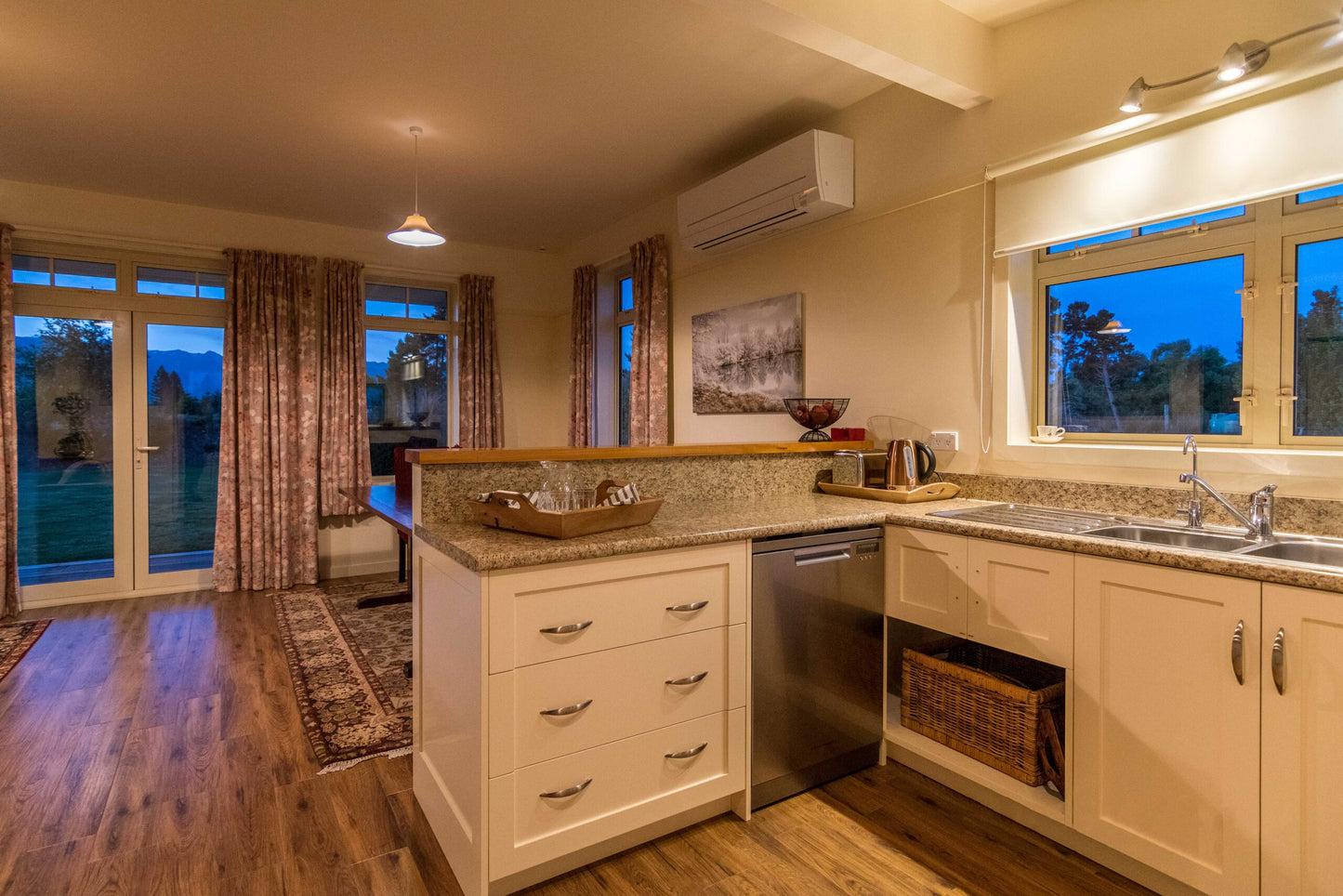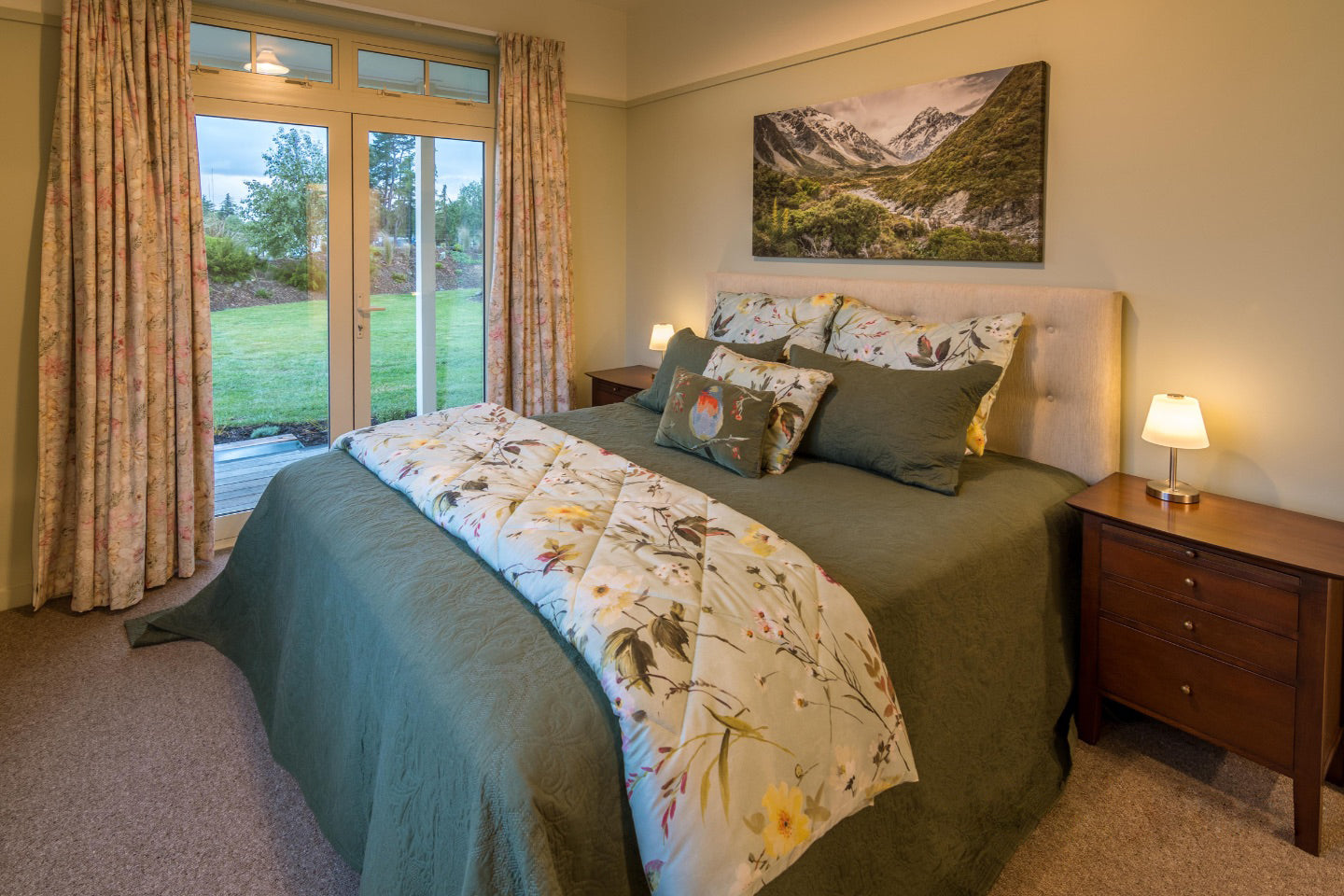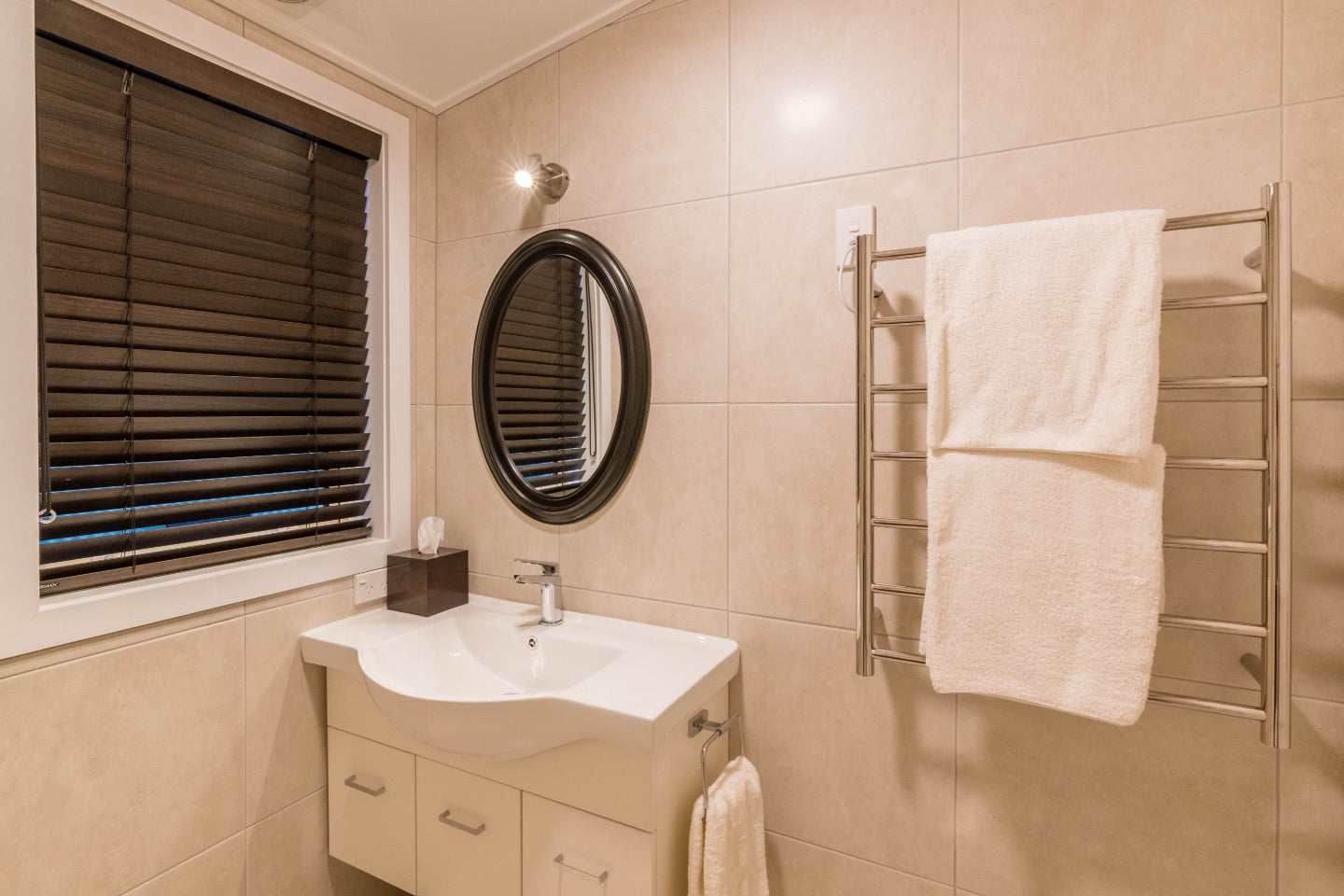 Stay in luxury and make the most of your Mackenzie experience.
Kahu Cottage has a fabulous cedar clad, double stainless steel hot tub set in beautiful garden surroundings. Relax under the clear night sky; watch the Milky Way rise overhead, look for falling stars and follow satellites across the night sky.
Kahu Cottage is named after New Zealand's native Harrier Hawk, we have several resident Kahu who have territory above the cottages, you may see them soaring on the thermals high above or flying their daily circuit- which includes sweeping over the farmland behind the cottages and the river in front- for prey. Listen for their high pitched plaintive call to locate them in the sky. You may also see them being chased by the noisy local magpies & plovers.
Twizel is the heart of the Mackenzie High Country and the cottages are a perfect base for guests to explore the fabulous Mackenzie Basin and enjoy the great outdoors. With five large lakes, numerous rivers and several dozen kilometres of turquoise blue canals within a 50km radius, there's plenty of places to enjoy your favourite watersport or fish for that trophy trout or salmon.
Configuration:
Bedding, bed linen and towels are provided for your stay with us and after you leave we will do a full clean of the house. A compulsory one off $95 linen/cleaning fee applies.