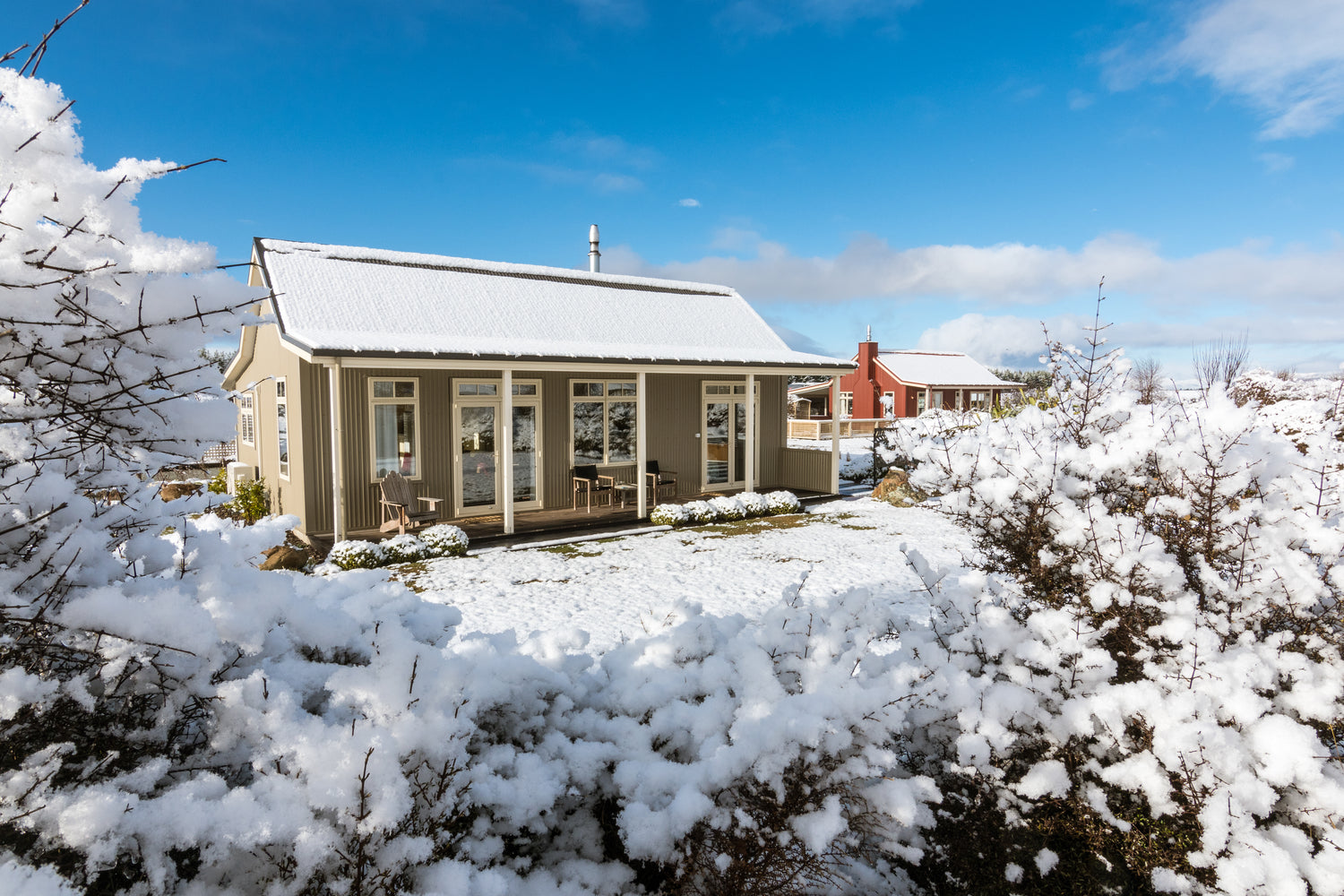 Gallery
To view more Night Sky Cottage photos, click the button below to visit the cottage's photo album.

Flickr
The Seasons At Night Sky Cottages
Mackenzie Country is a large elevated high country plateau ringed by mountains. These mountains help to keep most of the rain away, resulting in a semi-arid landscape. The Mackenzie has clear, crisp snowy winters and long, hot summers. We have put together a seasonal guide so you know what to expect depending on what time of the year you visit. Whatever the season, Night Sky Cottages will deliver you stunning views and a comfortable stay.